How strong is your

immune system

?
Carbon 60 (C60) is one of the most powerful antioxidants known. Antioxidants enhance and moderate immune function. Antioxidants represent a therapeutic option to fight influenza. FullerLifeC60's Patented Carbon 60 (C60) antioxidant neutralizes free radicals.
Free radicals are involved in as many as 100 human degenerative conditions and diseases, including viruses like the flu, chronic inflammation and cancer.
C60 is a naturally occurring antioxidant that can be taken as a health supplement. Take a C60 strip once a day and/or get the restorative cream for your skin.

FullerLifeC60 is the easiest and most effective way to enjoy the many benefits. FullerLifeC60 introduces the world's first PATENTED under-the-tongue BioActiveC60 strips. Now shipping directly to you.
Want to save money and add convenience? Choose a subscription: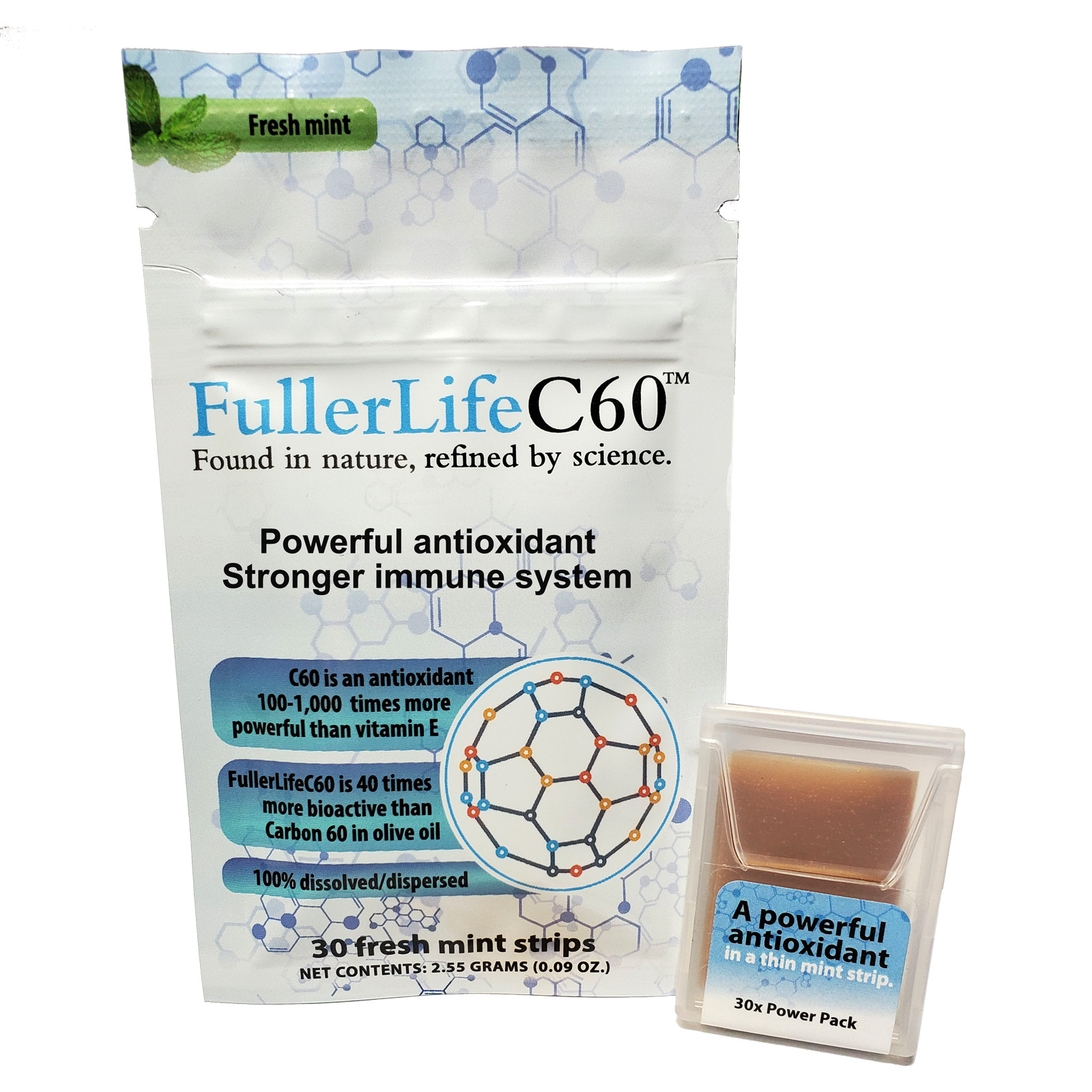 Save 50% on the first month
of your subscription + $6 shipping & applicable tax. Cancel at any time.
POWERFUL ANTIOXIDANT. 300x stronger than Vitamin C
5x stronger than turmeric.

PATENTED EASY-TO-TAKE STRIPS. Fully soluble Carbon 60 (maximal bioactivity). Carry the 30-pack in your pocket or purse. No messy oils to measure or spill. Great minty taste!
SAFE AND LONG LASTING. Solvent-free. Can be stored for over a year in the pouch. Will not go rancid like other products. Does not need refrigeration.
MORE BIOACTIVE THAN LEADING BRANDS. Up to 40 times more bioactive (non-clumping formulation). Not magnetically stirred. Not made with solvents.
MADE IN THE USA. Produced using 99.99% pure Carbon 60 (C60)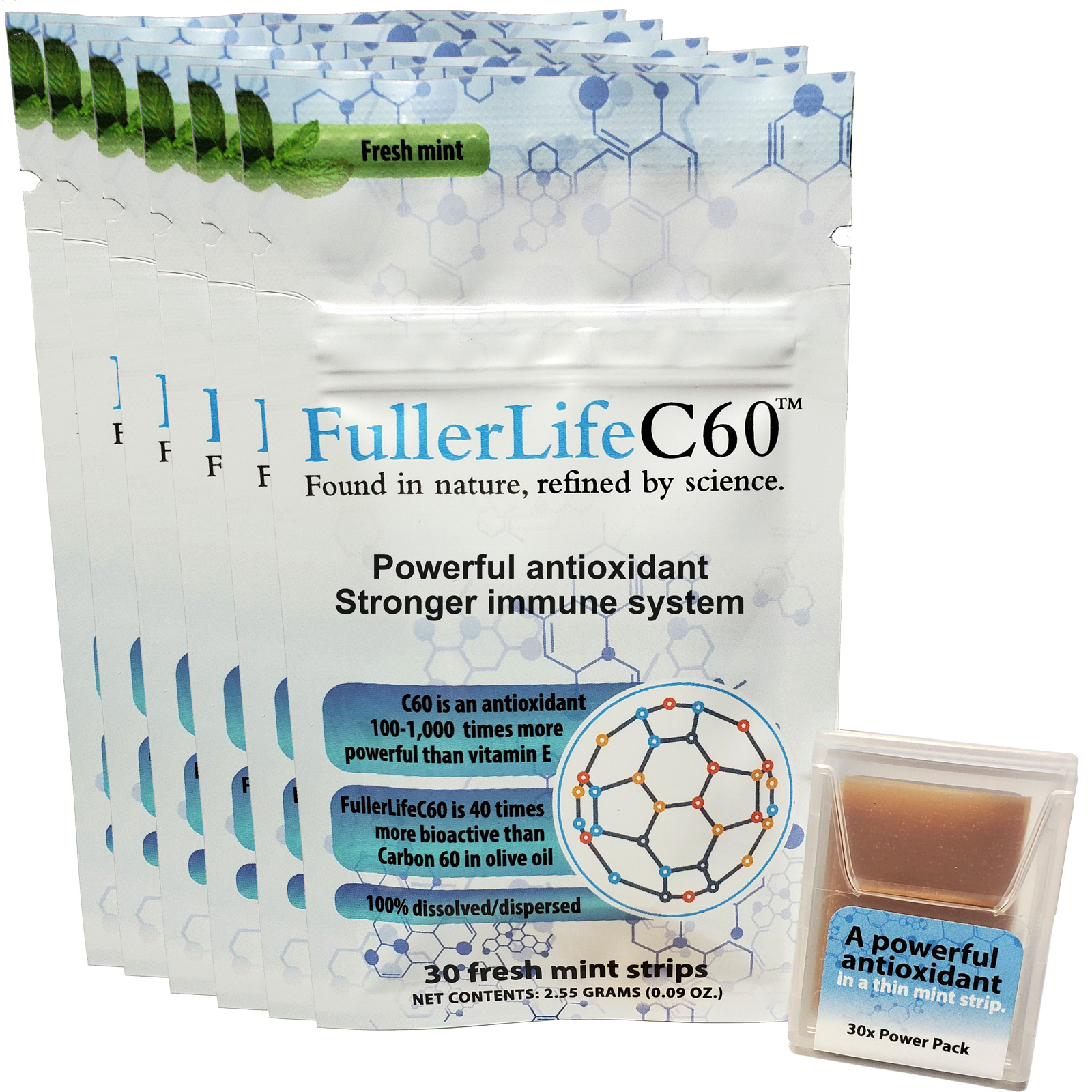 Get FREE SHIPPING when you subscribe for six every six months.
For larger quantities, please contact us.